ARTERNAL is proud to announce Sean Green's feature in the 2020
Artnet Intelligence Report
Innovators Issue: Trailblazers, Dreamers and
Pioneers Transforming the Art Industry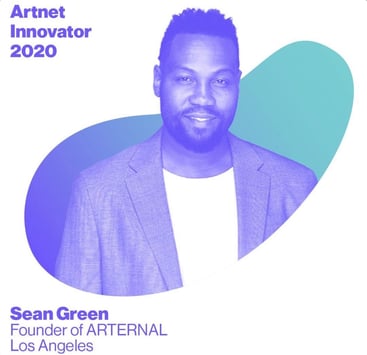 Beginning in 2015, Sean's mission was simple —to provide a unified platform that allows arts professionals to do what they do best: sell art.
Now, as the first technology company to provide client engagement data to the art world, and offer a fully vertical solution, ARTERNAL looks forward to continuing the development of innovative features to seamlessly optimize the Business of Art.
"Next on Arternal's agenda: helping implement streamlined payment systems to improve galleries' cash flow -- an innovation that will be more important than ever in the new normal"- Eileen Kinsella
Feel free to reach out for more information.